So - we ask again, what is so appealing about artificial turf? Why, in times of budget shortfalls, does the Montgomery County Board of Education make the same mistake - installing artificial turf fields at Montgomery County High Schools - when adult teams say no?
Who says no to artificial turf? Since December 1, 2015 -
1. United States Womens National Soccer Team.
From the article:
The United States women's national soccer team took one look Saturday at the artificial turf field that was to be the playing surface for Sunday night's friendly against Trinidad and Tobago and said, enough.. . .

A year after they sued FIFA over artificial turf and five months after they won a Women's World Cup title on it, the players drew a line in the Hawaiian sand.
They told reporters the field wasn't good enough. They told U.S. Soccer officials they wouldn't play on it. And U.S. Soccer,

left with little choice

, agreed. And that was that. No game.
2. Baltimore Ravens
From the article:
The Ravens are switching from artificial turf to natural grass at M&T Bank Stadium for the start of the 2016 season.
Team President Dick Cass announced the move Friday and the players and Head Coach John Harbaugh, who already knew the plans, are giving the move a big thumbs up.
"The players really wanted to play on grass and that was a key consideration. The coaches wanted to play on grass," Cass said.
3. And its more than just the Ravens in the NFL! According to the same article:
Division rivals Pittsburgh and Cleveland both have grass, as well as the two closest NFL teams to Baltimore, Washington and Philadelphia. Overall, 17 of the NFL's 32 teams play their home games on grass, except for Green Bay's hybrid field.
What is up with MCPS and the MoCo Board of Education? Money is tight, and even the adults who play on the fields prefer natural grass to recycled tires - oops, we mean artificial turf.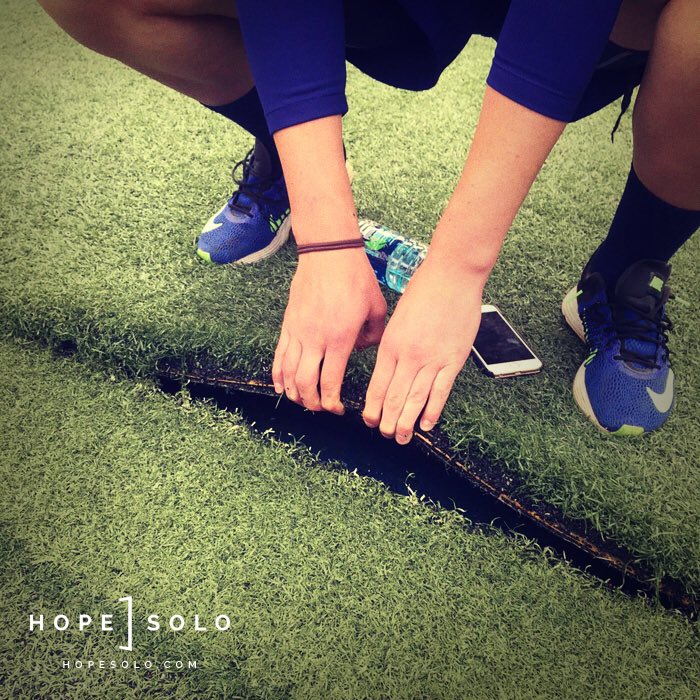 Photo courtesy of Hope Solo, Goalkeeper for the US Womens National Soccer Team.